Sussan is a proud sponsor of Breast Cancer Network Australia (BCNA). Our partnership began in 2005 and, together with the support of our customers, we have raised more than $2,500,000.


In 2021 it is estimated 20,285 Australians will be diagnosed with breast cancer. That means, on average, 57people receive a breast cancer diagnosis each day. BCNA provides much needed support to these women and men, their families, colleagues and friends.


THE PINK LADY


BCNA works to ensure Australians affected by breast cancer receive the very best care, treatment and support. The network is represented by the iconic Pink Lady silhouette, known to many as the shape created on the MCG every few years. You can learn more about the work of BCNA at bcna.org.au.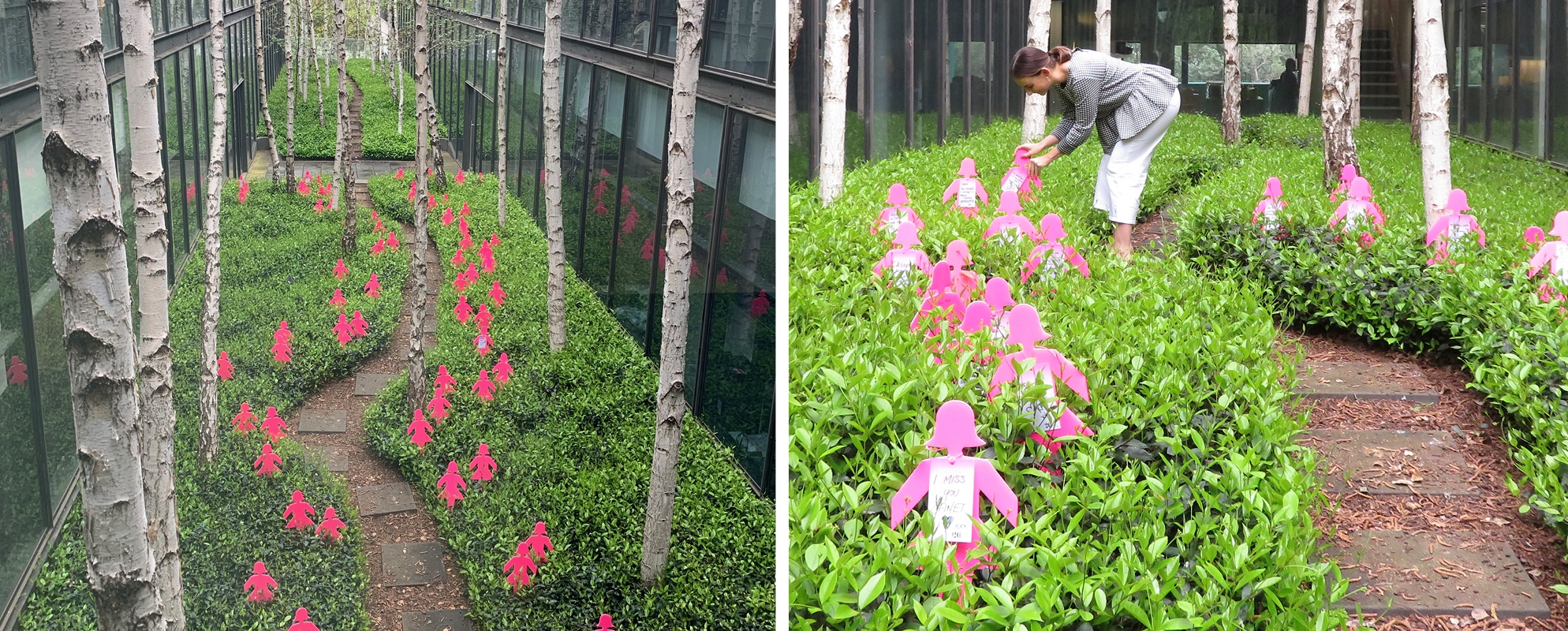 LATEST INITIATIVES – YOUNG WOMEN


Through the support of our customers and team, this year Sussan will extend its support of these projects to benefit all women with breast cancer.


These initiatives will continue to build on BCNA's strategic pillars of information, connection and a voice for all Australian's affected by breast cancer. They include BCNA's:


Seat at the Table Program
This program recruits, trains, appoints and supports people with breast cancer to work as consumer representatives with clinicians, researchers, health service providers and policy makers. Sussan's support will assist with the ongoing training and development for BCNA's consumer representatives, as well contributing to the sustainable development of program itself.
My Journey Online Tool
Accessible online or as a downloadable app, this resource provides high quality, evidence-based information and insights from others diagnosed with breast cancer. Susan's support will allow BCNA to continue to evolve the tool and ensure ongoing content updates for a diverse range of users including young women.
Podcasts and Webcasts
Sussan's support will allow BCNA to continue to develop new content for BCNA's popular webcast and "Upfront about breast cancer" Podcast series.

PREVIOUS SUPPORT


In 2020, our support focused on young women with breast cancer. Young women diagnosed with breast cancer have a unique set of needs including fertility preservation and raising a young family while undergoing treatment. Sussan provided funding for podcasts, the creation of specific content for young women in the My Journey online tool, BCNA conferences for young women and consumer representative training designed specifically for young women.
Prior to 2020, Sussan also funded a BCNA research project and provided HR advisory expertise to explore the return to work experiences of women following breast cancer. The funding allowed BCNA to understand gaps in support services and identify the programs, tools and information that could best support women returning to work. Sussan is continuing to support this project through the development of a work & breast cancer hub on the BCNA website with resources for employees, employers, self-employed and colleagues.
Sussan was also proud to support BCNA's State of the Nation project. Through national research and consultation, the project documented the progress made over two decades of breast cancer activism in supporting Australians affected by breast cancer. The report continues to guide and inform the focus for BCNA moving forward and Sussan is already working with BCNA to create a real time solution for State of the Nation 2.0.


ONGOING SUPPORT


Sussan supports BCNA through:

Donations from BCNA product sales in-store
Distributing information to our customers about BCNA and its services
Workplace giving program with Sussan team members

Support of BCNA's merchandise development

Participation in BCNA events and forums





THANK YOU TO OUR CUSTOMERS

We would like to thank our customers who play a vital role in our long-standing partnership – not only by purchasing BCNA products in-store, but also by helping to spread the word about BCNA and the support it provides.


With your support, we are reaching out to those women and their families who need help. If you, or someone close to you, has been affected by breast cancer please go to bcna.org.au or call the BCNA Helpline on 1800 500 258.

BCNA RESOURCES


BCNA also offers a free digital online tool called My Journey, which is a dynamic, information resource, providing women with instant access to trusted and up-to-date information specifically tailored to their unique diagnosis.
To find out more about BCNA and all its programs and services go to bcna.org.au.
---